Your current location:
West Mercia ACC retires
West Mercia ACC retires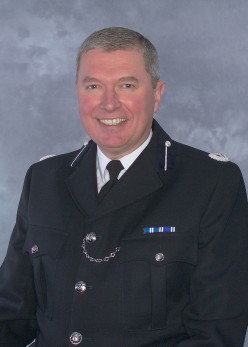 ACC Peter Wright


Assistant Chief Constable Peter Wright is retiring after 30 years with West Mercia Constabulary.

Mr Wright, 50, has spent his entire career with West Mercia Constabulary and has worked across the region. He was promoted to Superintendent in 1994 and went on to lead the force's 2000+ programme, introducing the force's Four Tracks of Policing: Local Policing, Partnership Policing, Responsive Policing and Targeted Policing, which are still central to the way policing services are delivered to communities in Herefordshire, Shropshire, Telford & Wrekin and Worcestershire.

He became Divisional Commander of his home county of Shropshire in 1999 and was subsequently appointed Assistant Chief Constable (Territorial Operations) in February 2006. More recently, he has been heavily involved in the development of West Mercia's Initial Policing Learning & Development Programme, which has revolutionised the way student officers, community support officers and other new members of the force are trained. He also led the development of the force's Local Policing Programme in 2005. The programme created 145 dedicated local policing teams that cover every part of West Mercia and offer communities the opportunity to influence policing priorities in their neighbourhood.

Reflecting on his 30 years Mr Wright said, "I have had a very fulfilling career with West Mercia and enjoyed many highs during my time with the force. One of the main highlights was meeting my wife on my very first day in Redditch, after she was tasked with the responsibility of showing me the ropes! We have now been married for 28 years and have three children."