Your current location:
Acting Assistant Chief Constable retires after 25 years
Acting Assistant Chief Constable retires after 25 years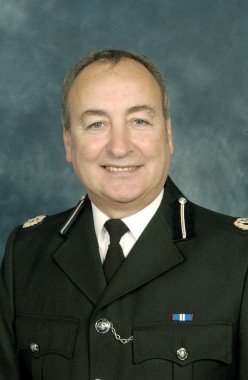 Gloucestershire Constabulary's Acting Assistant Chief Constable (ACC), Steve Ackland has retired from policing after 25 years of service.

Born and educated in Plymouth, Devon Mr Ackland spent 12 years as a navigation officer in the Merchant Navy before joining the county force in 1985.

He developed a strong interest in Counter Terrorism work and the management of Major Incidents.

He was the first Superintendent in Gloucestershire to be trained in Chemical, Biological, Radiological and Nuclear (CBRN) command.

Steve took on the role Gold Commander during the flooding emergency that affected Gloucestershire during July 2007.

Since then he has temporarily held the role of ACC, which has now been taken by Kevin Lambert.

Mr Ackland said: "Nothing I achieved would have been possible without the support and dedication of the colleagues I have known over the years.

"Being a police officer for so long inevitably means I have a string of stories to share, but one of the proudest periods of my service was during the floods of 2007.

"The determination of our officers during that period was only matched by the spirit and resolve of the people of Gloucestershire.

"Looking back, I can think of no better career to have chosen and no finer group of colleagues to have worked alongside".

Chief Constable Tony Melville said: "Steve Ackland has been part of Gloucestershire Constabulary for over two decades and his influence on the force is impossible to measure.

"His natural policing skills, strong leadership and commitment to keeping Gloucestershire a safe and caring county were an example to us all.

"On behalf of the many officers and police staff he has met along the way, I would like wish him the very best of luck in his retirement.

"His role as Assistant Chief Constable has been filled by Kevin Lambert, an experienced officer with strong links to the county and a formidable record in tackling serious and organised crime."