Your current location:
CASE STUDY - Serving Officer Flies high with the Air Cadets
CASE STUDY - Serving Officer Flies high with the Air Cadets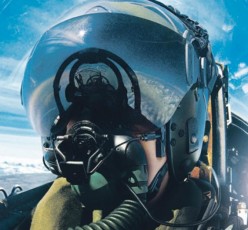 The Air Cadet Organisation is looking for volunteers to help with cadets, Mike Wadsworth who joined West Yorkshire Police in 1982 gives his account of being a Reservist Officer.

In many ways the advantages of being involved with the Air Cadets began for me long before I joined the West Yorkshire Police in February 1982. When my initial application for the force was processed I was able to demonstrate a much broader CV with the skills and opportunities that I held. Having been a cadet from the age of 13 I held a number of additional skills. Within the general public, holding a solo glider pilots licence by the age of 16 (before I passed my driving test) is quite unusual. However, within the Air Cadets it's quite common. Add that to a Duke of Edinburgh's award, some extra exams passed and some leadership courses already under my belt, I was able to evidence a wide range of activities as a youngster. Amongst other things, it kept me busy and out of trouble without the opportunity to get involved in what is now know as anti-social behaviour.

The additional skills learned as both a young man and an adult within the organisation have always been a huge benefit over the past 25 years. At the North East District Training school at Dishforth in North Yorkshire, the knowledge of how to prepare a uniform, "bull" shoes to a high gloss and how to march was an advantage to me. It allowed me to concentrate on the studies involved and I was lucky to be awarded the Baton of Honour at the end of the course.

Throughout my service, I've always found being involved as an adult member of staff a useful thing to be. It gave me the opportunity to get involved with local youngsters in a practical way. I was trained in instruction techniques which I was able to use at work as well. Also as a probationer police officer, being involved within the local community was a positive in my appraisals.

In due course I had the chance to work within the Youth and Schools office where again the transferable skills held, along with an understanding of teenagers in a social situation, gave me a head start.

Perhaps the most unusual effect of my involvement is that at a reservist officer with the Royal Air Force I was trained in ceremonial drill techniques. For a number of years I had been involved with the ex-servicemen's organisations and often acted as parade marshal on their behalf. This was also taken advantage of by the local Mayors office for civic events and soon the force found that on the few ceremonial events we did, it was handy to have someone who knew the basics. One particular highlight was commanding the parade for the International Association of Women Police in Leeds in 2005. It's not every day you get to boss 600 police women around and get away with it.

Over the years I was asked to assist at a number of police officers funerals and developed the techniques to train pallbearers and guards of honour. Sadly, this has been a skill that has been required within West Yorkshire following the murders of PC Ian Broadhurst in Leeds in 2003 and PC Sharon Beshenevski in Bradford in 2005, not to mention the sad loss of our Chief Constable, Colin Cramphorn CBE, QPM at the end of 2006. These funerals were high profile events that attracted a lot of media attention and I think we acquitted ourselves well. This year I have also been able to support West Mercia Police following the shooting of PC Ricky Gray in Shrewsbury and Bedfordshire Police following the death of PC Jon Henry in Luton.

All told, my involvement within the Air Cadets Organisation has had a positive effect on my time as a police officer. I still enjoy the role and now as the Head of Media & Communications for the North of England and holding the rank of Squadron Leader in the Royal Air Force, have a fulfilling and challenging role. Most of all, its great fun and now my own son has joined the local squadron, I can only hope he gets as much out of it as I have.