Your current location:
Stay for free in luxurious retreats worldwide
Stay for free in luxurious retreats worldwide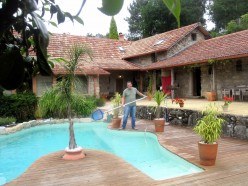 A house sitter is needed for a luxury mountain retreat in Spain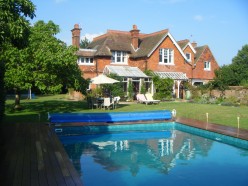 House and dog sitter will be needed for this summer in Sussex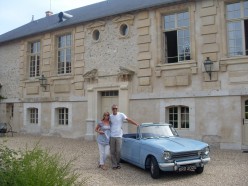 George and Louise Rose - house sitters with Trustedhousesitters.com house sitting in France


Retired police officers are enjoying top destinations as house sitters according to the founder of a leading website for house sitters. Whether you're looking for a beach house in the Caribbean, golf retreat in Spain, villa in Italy, chateau in France, beach pad in Florida, or a cottage in the Cotswolds, Trustedhousesitters.com has many homes worldwide in over 40 countries that need sitters for anything from a weekend to over a year's duration.

Trustedhousesitters.com offers a different way to holiday - or to enjoy retirement travelling and seeing the world - or just enjoying a very affordable staycation in the UK. Homeowners globally are recognising the benefit and peace of mind of having someone look after their home and occasionally pets while away, in exchange for providing you with a comfortable retreat.

Retired police have a clear advantage in finding the best house sits as they have obviously strong credentials and many are taking advantage of this.
Maurice Wicker, a retired policeman and his wife Karen, a retired head teacher, both from Sussex, joined Trustedhousesitters.com last year, and here they talk about their house sitting experiences:-

Where have you been house sitting with Trustedhousesitters.com and how was it?

"We enjoyed a house sit in Suffolk last summer (our first). It was a great experience - the house owners were very friendly, it was a lovely house set in large grounds in a pretty village, which was in a part of the UK that we always intended to visit. We looked after a dog, a goat, eleven chickens and a large vegetable garden. We are (also) booked to house sit in Brittany, France in June and September.

Would you recommend other retired police officers to experience this kind of retreat?

"Very much so. Our previous professions have equipped us with many useful skills and personal qualities and it is good to be able to use them in a different context. We view house sitting as being different to a regular holiday and plan both. House sitting is a great way to genuinely experience a different way of life and of course the house owners put great trust in you, which we are very aware of.

How easy did you find securing house sits with Trustedhousesitters.com?

The website (and the addition of email alerts) is really straightforward and very easy to use. We are still at the beginning really but after taking time to put together a friendly but detailed profile and some family photos we secured the first housesit we 'applied' for. I think most people are reassured by our previous occupations and the fact that we are CRB checked. Every day new requests for house sitters are advertised and with such a large range of locations, requirements and timescales available there is every possibility of getting a good match.

House-sitting gives you the chance to enjoy immersing within a local community, both saving money and enjoying a different experience to the usual hotels and resorts. You're likely to enjoy more unique experiences than you would likely find in a guidebook.

It's easy to join up. Once you've created your profile on Trustedhousesitters.com, email alerts are sent detailing the latest house sitting opportunities in countries you'd like to house sit in. You can then contact homeowners securely via the site, and the more information and credentials you provide, the more chance of finding a dream house sit.

House sitters pay a small subscription to join Trustedhousesitters.com (£19 for a three months, to £39 for a year's membership), although we are offering readers an introductory 50% discount for 'house sitter' membership, if you are looking for a house sitter, 6 month's free 'homeowner' membership or 65% discount for a combined membership - just enter promotional code "police", if you'd like to take advantage of this service.