Your current location:
Holiday Homes By The Sea
Holiday Homes By The Sea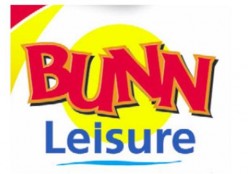 It's not just a dream - owning a holiday home by the sea is simple, affordable and very special. Get away when the mood takes you - this is, after all, your very own holiday home-from-home at Bunn Leisure. Voted Holiday Park of the year 2009 by Tourism South East.

West Sussex, Selsey and the south coast have so much to offer - but most importantly family fun starts right on your doorstep. Their mile of beautiful private beach is unbeatable when the sun shines, while their tropical Oasis Complex, with its mega splash water slides and lazy river brings the summer inside.

Safe and secure, the Bunni Bunch Club is great for the little ones, while 11-17 year olds can make friends at the Quay Club - and you take some time out. And of course Bunn Leisure's TeamStars are always on hand to guarantee every day is fun-packed for everyone.

Tots or teenagers, there's plenty to keep the whole family happy - tennis, basketball, football, crazy golf, bowling, go-karting - even a fun fair. Then when it's time to relax, their state-of-the-art fitness gym is great for the energetic, or for some downtime, treat yourself to a massage or a facial at the Oasis before enjoying some fabulous food in one of their restaurants, pubs or takeaways. Then, to round off your day, there's Bunn Leisure's amazing famous free entertainment. From top-of-the-bill celebrities to live music, themed nights and tribute acts - there's no better line-up anywhere in the UK!

But despite all they have to offer, prices for their static caravan holiday homes start from just £9,995. Competitive finance is available - and they are on hand to transform the dream of owning your own holiday home by the sea into a fantastic reality. Just choose from one of their three Selsey parks - each has a different flavour - one is just right for you.

West Sands - is perfect for families of all ages with loads of facilities and entertainment on your door-step. It's right on the beach front too.

White Horse - comes with a warm welcome and great times for every generation
to enjoy.

Green Lawns - is perfect for those looking to relax in a village with leafy lanes and plenty of space to unwind.

Satisfied customers include Lisa, 37, from Banstead, Surrey, who said "We decided to buy our first holiday home in April 2009 because we wanted to spend quality family time together - we loved it and upgraded just four months later!

"Bunn Leisure is the perfect place for our holiday home because of its seaside location and the abundance of activities available to us on-site. One of the best things about owning a holiday home at Bunn Leisure is knowing that we have everything on the site and that we can just park the car on a Friday evening and not have to drive again until we need to
go home.

Our holiday home is a real family investment. We love being able to get away all together at the drop of a hat."

• For further details check out the sales website www.bunnleisuresales.co.uk or give them a call on 01243 607776.