Your current location:
Five reasons why people buy caravans and not bricks and mortar
Five reasons why people buy caravans and not bricks and mortar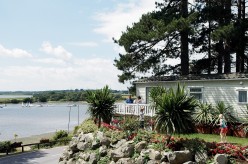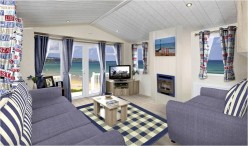 Summerhouse Model


Research carried out by Haven has highlighted five main reasons why families have chosen to purchase a holiday home rather than a brick built house.

Owning a holiday home is a lifestyle option that provides a real antidote to everyday stress. Cliff Marsh, owner at Devon Cliffs holiday park in Exmouth says: "The best part about being an owner for me is picking the girls up from school on Friday at half three and being on the deck with a chilled glass of wine by half four. It's the best way to start the weekend."

Affordable option:

A caravan can cost less than a brick built house in the same area yet families still have the same beautiful views. Haven advise "Caravans are not a financial investment it's more about investing in family time together and having a retreat by the seaside."

A sense of community and belonging:

Many Haven owners have said they hardly speak to neighbours at home, but on a park they are immediately welcomed into a readymade community so they get to know other owners.

Haven's caravan owners are treated like VIPs:

Many parks have Owners- only facilities e.g. private pools, gyms, spas, lounges, bars and discounts on sporting and shopping facilities. There are also owners-only events like wine clubs, chocolate workshops, parties and balls providing opportunities for owners to get to know each other.

Choice:

34 locations and a range of holiday homes and lodges. Haven work with manufacturers to develop innovative accommodation too. The Family Retreat includes stain resistant upholstery, more storage and teen friendly TV and game connections in the bedrooms. They also have eco vans which have the most sophisticated insulation ever installed in a luxury, static caravan it provides layers of protection just like bricks and mortar, taking the holiday home industry to a new level. 'The Vision' also includes double-glazing, 100% energy efficient lighting and water saving devices throughout. This year, in celebration of their seaside locations a Summerhouse model was launched, with floor to ceiling windows, pastel exteriors and beach themed interiors.

Its' so easy:

Buying a new caravan is like buying a new car so a lot less complicated and stressful than buying a house and most owners get their keys within ten days. They come fully furnished and equipped with all the mod-cons right down to knives and forks.

Fact file

Site fees vary between £2,950 and £7,500 a year (depending on location) this pays for maintenance, 24 hour security and exclusive park facilities. Owners can offset some or all of these costs by subletting their caravan and Haven will manage the subletting. The price of holiday homes range from £10,995 to over £100,000, depending on the park and your location on it, the model of holiday home you choose and whether it's new or pre-owned.

• Click on www.havenholidayhomes.com or call 0871 230 1266 for more information.
Calls to 0871 numbers cost no more than 10p per minute plus network extras.