Your current location:
Do you respond to 999?
Do you respond to 999?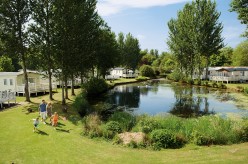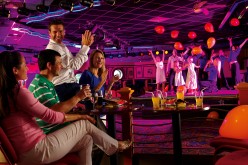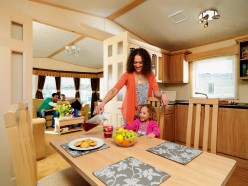 Haven Holidays have introduced an exclusive discount of up to 9.99% for groups - a bonus especially for people who work in the emergency services. Prices start from as little as £99 for a holiday home sleeping up to six people.

'But....', I hear you say, 'that's not going to be much use for me - it's for GROUPS!'. And yes, that's right. But before you turn over the page pause a moment - because for Haven a 'group' is just five units of accommodation. The chances are that, from time to time, you could well be part of a 'group'.

Think about it! All those family occasions when no-one has a house big enough to accommodate all those brothers and sisters, nieces and nephews, aunties, uncles, cousins and grandparents. Anniversary 'do's', a birthday bash or just a chance for everyone to get together and celebrate being a family. And perhaps the biggest worry will be keeping everyone happy - which is no easy task if you have ages spanning several generations and a mix of people with differing interests.

What Haven do so well is cater for everyone. They have some tip top locations and with 35 holiday parks around the UK it's easy to choose a park that's convenient for most people.

All their parks have excellent venues with family entertainment and if you'd like to arrange a private party, just talk to their Specialist Sales team - they'll be happy to set aside a special area for an evening or even a room if that's what you need.

Katie Watson, Holiday Experience Manager at Weymouth Bay and Seaview has welcomed dozens of family 'groups'. She says 'We just do our best to help make special occasions that little bit more special - balloons, specially decorated caravans, flowers on arrival, a reserved area of the restaurant - it's all part of the service!'

Families who have previously 'got together' in a hotel are quickly converted to the freedom of a holiday park. There are heated indoor leisure pools, play areas, kids clubs and an extensive programme of activities and sports that are ideal for a bit of friendly family competition! And the evening entertainment makes for an easy and relaxed night out where kids are welcome too.

What's more it's excellent value for money with a range of self-catering accommodation options to suit families with different expectations - and Haven can organise special meals or even a gala dinner if that's what you'd like. Or choose Craig Tara in Scotland where they offer a half board option for guests.

And if you just want to use the park as a base then that's fine too. Stay at Marton Mere, near Blackpool and you're close to all the attractions of Britain's favourite resort, book a break at Lakeland and walk in the Lake District; arrange a gathering at Hopton Holiday Village or Wild Duck and enjoy the Norfolk Broads - there's so much choice!

And of course it's not just families that can take advantage of the 'up to 9.99%' deal.

Without having to think very hard you can probably come up with all sorts of gatherings that constitute a group!

For starters there's your work colleagues. A weekend away is a great way to break down barriers and do a bit of team building. There's plenty to do and Haven can help advise when it comes to organising a programme of activities. Choose Hafan y Mor in North Wales and you could include a bike ride, a session on 'Ropeworks' their high ropes activity centre and some off park outdoor pursuits in Snowdonia National Park.

The parks are a fantastic base for all sorts of sporting events - whether it's a group of friends booking a weekend of golf or fishing or the martial arts group you belong to combining a few days of intensive training with a weekend break.

Burnham on Sea in Somerset has well-stocked lakes with designated swims that are perfect for competition angling or take a look at the fishing opportunities at The Orchards in Essex or Thorpe Park near Cleethorpes.

Top of the tees for golf has to be Haggerston Castle in Northumberland which not only has its own 9-hole course but is almost within putting distance of some excellent Scottish links. Although when it comes to golf, Church Farm, near Chichester, is the park favoured by the 68 members of the Barratt family who gather each year for 'family friendlies' with practice sessions on the 9-hole park course and serious golf locally at Chichester.

So - whilst you might not have thought of yourself as a 'group organiser' - think again. Taking advantage of the current exclusive Police Life readers discount makes it an even more affordable option! What's more, the discount is in addition to last minute offers for this Autumn and for 2012 breaks too. - see below for full terms and conditions.

For more information and ideas about where to go and what's available click on

www.havengroups.co.uk/emergency

or call Haven's specialist sales team on 0871 230 1911.

Be sure to quote GRP_999 Emergency

Terms & Conditions: Book 5 or more accommodations to be classified as a group booking. Police Life Exclusive offer is based on up to an additional 9.99% discount over and above any brochure price for any booking arriving on or before 27 May 2012. This offer includes last minute 2011 breaks brochure prices on last minute Autumn 2011 breaks and 2012 breaks and is based on all Parks and all durations. Book by 31 December 2011. From price of £99 per accommodation is based on the 26 March for 4 nights in a Standard 2 Bedroom accommodation at Golden Sands. Pictures shown are for representation purposes only. Haven Holidays is a trading name of Bourne Leisure Limited, 1 Park Lane, Hemel Hempstead, HP2 4YL. Registered in England No 04011660.