Your current location:
Retirement Planning Course from Police Mutual
Retirement Planning Course from Police Mutual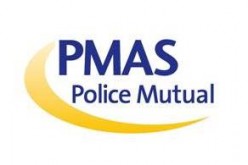 Police Mutual offers a Retirement Service as part of their commitment to financial education and this has proved to be very popular with Officers and Staff approaching the end of their Police careers.

The two day course covers a range of information, products and services that enables attendees to assess their situation and make confident financial and career decisions. Content naturally covers pensions and commutation options but also provides guidance on writing a CV, job interviews, wills and estate planning.

Graham Berville, Chief Executive of Police Mutual explained: "As the leading provider of financial services to the Police Service it's natural that Officers and Police Staff look to Police Mutual to help them with planning for their retirement. Last year our Retirement Services course helped over 1,100 people plan for their future once their Police career ends. Our Retirement Service course is popular because it was developed in response to feedback from our members and forces and is available and relevant to all employees of the Police Service. Retirement can bring huge changes and it's important to prepare for the decisions that lie ahead."

If you would like further details please visit the Retirement Service section of the Police Mutual website:www.pmas.co.uk or call 0845 88 22 999.

If you would like to discuss how Police Mutual can provide regular Retirement Services courses for your force please e-mail: gill.bird@pmas.co.uk or call 01543 305263.

As the UK's largest affinity friendly society, with around 180,000 members nationwide and assets of £1 billion, Police Mutual is dedicated to providing savings, investments, pensions, a mortgage service, insurance products and financial education exclusively to the Police Family.


About Police Mutual
Police Mutual Assurance Society Limited is an incorporated friendly society authorised and regulated by the Financial Services Authority. The Society was set up by the Police, for the financial welfare of the Police, in 1922. Today, it is run by professionals from its Head Office in Lichfield, but overseen by an elected, Police-led Committee of Management, headed by its President, Sir Ronnie Flanagan, Her Majesty's Chief Inspector of Constabulary for England & Wales.