Your current location:
Police officer retires after 26 years service
Police officer retires after 26 years service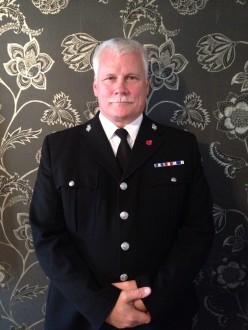 A POLICE officer, who escorted Prince William and Kate Middleton on their last official engagement before the royal wedding, has retired from the force.

East Lancashire based PC Derek Brownless described the escort as one of the main highlights of his 26 year career with Lancashire Constabulary.

The 54-year-old, who lives locally, became a police officer in April 1987 after 11 years in the Merchant Navy. He was initially posted to Clitheroe where he worked for 18 years in numerous roles including response, neighbourhood policing, firearms and the Target Team investigating offences such as burglary, car crime, theft and drugs. He then moved on to the Eastern Division Road Policing Unit covering Blackburn with Darwen, Hyndburn and the Ribble Valley where he worked for the last seven years.

He said: I have dealt with many different things during my career from the normal routine work to plane crashes in the Ribble Valley but the highlight has to be when I was working as a Security Escort Driver and I was asked to escort the Royal couple during their visit to East Lancashire.

It was a fantastic experience. They were both clearly excited about their forthcoming wedding and were chatty, relaxed and very pleasant. I will always remember when they left the Prince shook my hand, thanked me and said Goodbye Derek.

One of my most challenging roles was when I worked as a Family Liaison Officer which involved informing and helping distraught families of many tragic accident victims. It has extremely difficult to knock on a door and delivering the most devastating news but it can be very rewarding when receiving feedback from the families.

I have really enjoyed my time as a police officer. I have met some great characters and made some good friends.

Divisional Commander for Eastern Division Chief Superintendent Bob Eastwood added: Derek has been involved in some major public events and has been privileged to have been in the company of dignitaries such as members of the Royal family and senior politicians.

He has been a fantastic traffic officer who has done a superb job showing great humility to the public. I wish him all the very best for the future.

Derek now plans to enjoy his retirement with his wife and three sons.