Head of Government Car Service
Head of Government Car Service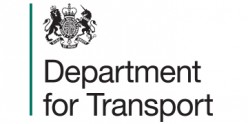 Reference: 1550752
Date Posted: 25 Aug 2017
Salary: £61,855 - £70,859
Location: Greater London
Details:
Head of Government Car Service
Grade 6 £61,855 - £70,859
Ref: 1550752
Part of the Department for Transport, the Government Car Service (GCS) literally keeps Government moving, providing cars and drivers to a range of high profile Government departments. Offering an exceptional level of service to Ministers, the Cabinet Office and other senior Whitehall staff, the team operate with minimal fuss to cater to the needs of a demanding clientele. As such, this fantastic role at the helm of the team is perfect for someone keen to contribute at senior level to the functioning of government, with strong leadership skills, high standards, and a focus on continually improving customer service.
Based in Bermondsey, you will take responsibility for the overall leadership of a team of over 70, the fleet of GCS cars and workshop, ensuring health and safety standards are maintained and that security standards are robust. Managing an income budget of £3.3million, you will need to run the GCS business efficiently and effectively, allocating resources carefully, ensuring value for money services are always provided and balancing costs in line with your business plan. You will also spend a good deal of time at the DfT's Great Minster House headquarters and elsewhere in Westminster, ensuring the needs of your customers are being anticipated and satisfied, and resolving any issues in a discreet and professional manner. Your responsibilities will extend to defining and implementing future strategy for GCS, including workforce development, the composition of the car fleet and further business opportunities.
This is a highly sensitive role, so to make the most of it you will have the ability to deal with stressful situations while always exercising excellent judgement and maintaining exceptional levels of customer service. You will have the personal impact to quickly establish your credibility with a range of senior stakeholders, including Government Ministers, and act as the figurehead of an efficient, professional operation. You will need to have to develop good knowledge of HR issues, policies and procedures in order to meet the needs of your team, and you will have the business acumen required to manage an appropriate strategy related to charging for GCS services. You will also be a member of the Senior Management Team of DfT's Road Safety, Standards and Services Directorate, contributing to its collective leadership and acting as the link between your team and the Department more generally.
Offering great scope for career development, this is a genuinely unique role. So if you are motivated by the chance to make a positive difference at the heart of Government, have the integrity and determination to thrive in what can be a demanding environment, and possess the leadership capabilities to get the best out of and support a large, diverse team then we'd love to hear from you. Get in touch today, and see where your career could take you.
Closing Date for applications: 11th September
For further information and to apply for the role please click HERE