Your current location:
The Police Mutual Retirement Centre - one year on
The Police Mutual Retirement Centre - one year on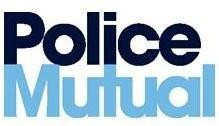 It's been a year since Police Mutual launched its online Retirement Centre for Police Officers and Staff - and it now attracts well over 5,000 visitors each month.
The free resource features a host of articles focusing on the Police Pension, finances after retirement, life after the Police and the options available, brought to life with interactive tools and calculators to help you take the next step.
The information is broken up into easy to understand sections, with hints and tips, templates and useful links. Topics include:
* The Police Pension, including Police Pension Reform and a useful commutation calculator
* Financial planning and investment options, including a budget planner
* Setting up a new business and second careers, including interview techniques and a CV template
* Wills and estate planning
* Volunteering
* Keeping fit and mentally active
Head of Financial Planning, Paul Witcomb, said: "Our Retirement Centre offers something for everyone, from those just starting to think about their retirement options, right through to those who have been retired for a while. It's designed to provide practical help and advice, every step of the way towards retirement and beyond.
"Before we launched the resource a year ago, there was very little information out there targeted to the specific needs of the Police and their retirement. It was important to us to change that and help them make the most of the opportunities available to them after retirement."
Visit the Police Mutual Retirement Centre at http://www.policemutual.co.uk/police-retirement