Your current location:
NEW ISA Limits - Save Even More Of Your Money From The Taxman!
NEW ISA Limits - Save Even More Of Your Money From The Taxman!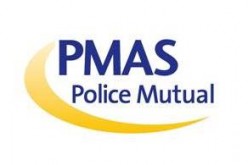 From 6 April 2010 the amount everyone can save through an ISA (Individual Savings Account) has increased to £10,200 each tax-year, which means you can save even more money tax-free by putting your savings into a Cash or Stocks and Shares ISA.

With inflation rising and savings rates at an all time low, it's more important than ever to make the most of your annual tax-free ISA allowance. And yet many people could miss out on this tax-saving opportunity because they don't understand what ISAs are or how they work.

ISAs were introduced 10 years ago by the government to help encourage people to save more by offering generous tax incentives. It's a simple way of saving or investing your money, so that the returns you receive are tax-free. Please remember that the tax treatment of ISAs may change in the future.

How can you benefit?

Each tax-year you have a limit on the total amount you can save in an ISA. The tax-year starts on 6 April each year and if you don't use your full allowance, you won't be able to carry any of it forward to the next tax-year. So it's important to make the most of your ISA allowance each year.

Police Mutual's new range of ISAs are designed to give you, your family and colleagues, greater choice when investing. And with over £2 million already invested, they are proving to be very popular.

• Their Guaranteed ISA could give you the extra security you're looking for. This stocks and shares ISA has the potential for stock market growth, with the added security of guarantees on your investment at set points

• Their Cash ISA, provided by Skipton Building Society offers an exclusive rate to Police Service employees and their families. It doesn't have short-lived bonuses, just a consistently attractive rate of interest

• Their Investment Choice ISA is provided by the UK's largest investment fund manager Fidelity FundsNetwork™ and allows investors access to the potential growth of the stock market with a choice of funds


The Police Mutual ISA range provides investors with greater choice, whether you're looking to invest for growth or income, make regular or lump-sum payments or secure an investment with guarantees, making the most of the increased tax-free ISA allowance couldn't be easier.

The new ISA limits allow you to invest the full £10,200 in a Stocks and Shares ISA or up to £5,100 in a Cash ISA and the remainder in a Stocks and Shares ISA. And by investing early in the tax-year, not only are you using your ISA allowance to its full advantage, but the earlier you invest, the longer your money is out of the taxman's reach and working harder for you.

From an organisation you can trust

As the largest provider of financial products and services exclusively for the Police Service, Police Mutual has helped to provide Serving and Retired Police Service employees and their families with value for money products and peace of mind for over 85 years and has over 210,000 members nationwide. They can help you make the most of this tax-saving opportunity by visiting:

www.pmas.co.uk

or you can call on

0845 88 22 999.