Your current location:
Don't miss out on your share of the profits
Don't miss out on your share of the profits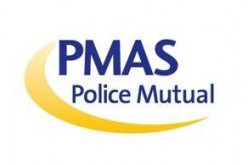 There's good news for over 30,000 UK Police Officers, Police Staff, PCSOs, Specials and their family members who save with Police Mutual. As a mutual, the Society exists solely for the benefit of its members, and with no shareholders to satisfy that means any profit it makes goes back to its members. Police Mutual has announced that payouts are up for the second time this year on PMAS ten-year Regular Savings plans and over £130 million will be paid out in maturities to members this year alone. Although please remember that past performance should not be seen as a guide to the future.

2009 was a turbulent year for investments. In keeping with its steady, low-risk approach to investing, Police Mutual remained cautious and whilst exposure to stocks and shares increased as the market recovered, the Society did this carefully, ever mindful of the need to act quickly should it fall again. This approach served the Society well and Police Mutual has been able to increase the returns on PMAS ten-year Regular Savings plans twice already this year in January and May.

Stephen Mann, Chief Executive of Police Mutual said: "This is good news for the many members sharing in payouts of over £130 million throughout 2010." He added: "Our approach to members' money is very simple. We offer guarantees so members know the minimum amount they can expect back when their plan matures and our costs are amongst the lowest of any mutual in the UK. We don't take big risks with members' hard-earned cash and our current ten-year returns continue to beat the average instant access bank/building society account.*"

As the UK's largest affinity friendly society, with over 200,000 members nationwide, Police Mutual is a unique organisation dedicated to helping Police Service employees and their families feel confident about their financial future.


*Our payout is based on anyone up to 50 investing over 10 years as at 1 June 2010. Please remember deposit accounts offer capital security and access at all times.