Your current location:
MPL…A FORCE FOR GOOD
MPL…A FORCE FOR GOOD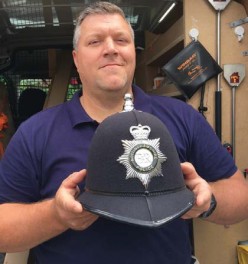 Gary Nicholls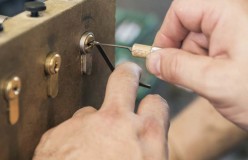 There's a wealth of opportunities out there after leaving the Police force
Just ask Gary Nicholls who completed a City & Guilds accredited locksmith training course with Wakefield-based locksmith and security training provider MPL.
Over the past ten years MPL has trained up or retrained over a thousand individuals with a range of introductory and upskilling courses on offer ranging from two days to five days.
Gary, who spent ten years in the Royal Marines and a stint as a Policeman which included commendations for bravery, has established his own flourishing business in Nicholls Master Locksmiths based in South Yorkshire.
Gary explained "I would say to anybody that if they're seeking a new challenge that they'll enjoy and involves a lot of working outside then they should consider a career as a locksmith.
"The way MPL teach locksmithing is unique. They allow you to be yourself which is really important. The courses are friendly and informal but also very rigorous and comprehensive. It's a lot easier to absorb the information in that type of environment. "There's also peace of mind offered by the free ongoing support they offer. Whether it's getting hold of the right tools through MPL's trade supply business or seeking specialist advice any time of the day, MPL are just a phone call away."
MPL Director Nicky England commented: "Gary is one of many former members of the Police and Armed Forces to have taken one of our courses and he's returned on a few occasions for top up courses. "It's a logical step after the Police to become a locksmith and we give you all the skills, knowledge and confidence that enables you to get control of your own life by setting up your own business. We also work closely with a number of UK Police forces including the Devon & Cornwall and Merseyside forces to ensure those with responsibility for methods of entry are up to speed with the latest lock technologies. Just like the Police we aim to stay one step ahead of the criminals.
"MPL is also currently working with a Grimsby-based housing association to supply trained locksmiths for Police raids thus reducing the chances of costly damage to front doors and property. "We stand shoulder to shoulder with the Police every step of the way," added Nicky
For more information visit www.mpl-locksmith-training.co.uk or tel: 01924 693293